Fish & Fun Holiday Village is located in Pertunmaa—one of the best holiday destinations of Finnish Lakeland.
Relax in our comfortable cottages. Explore pristine lakes and forest trails. Savor the fresh air. Enjoy traditional sauna.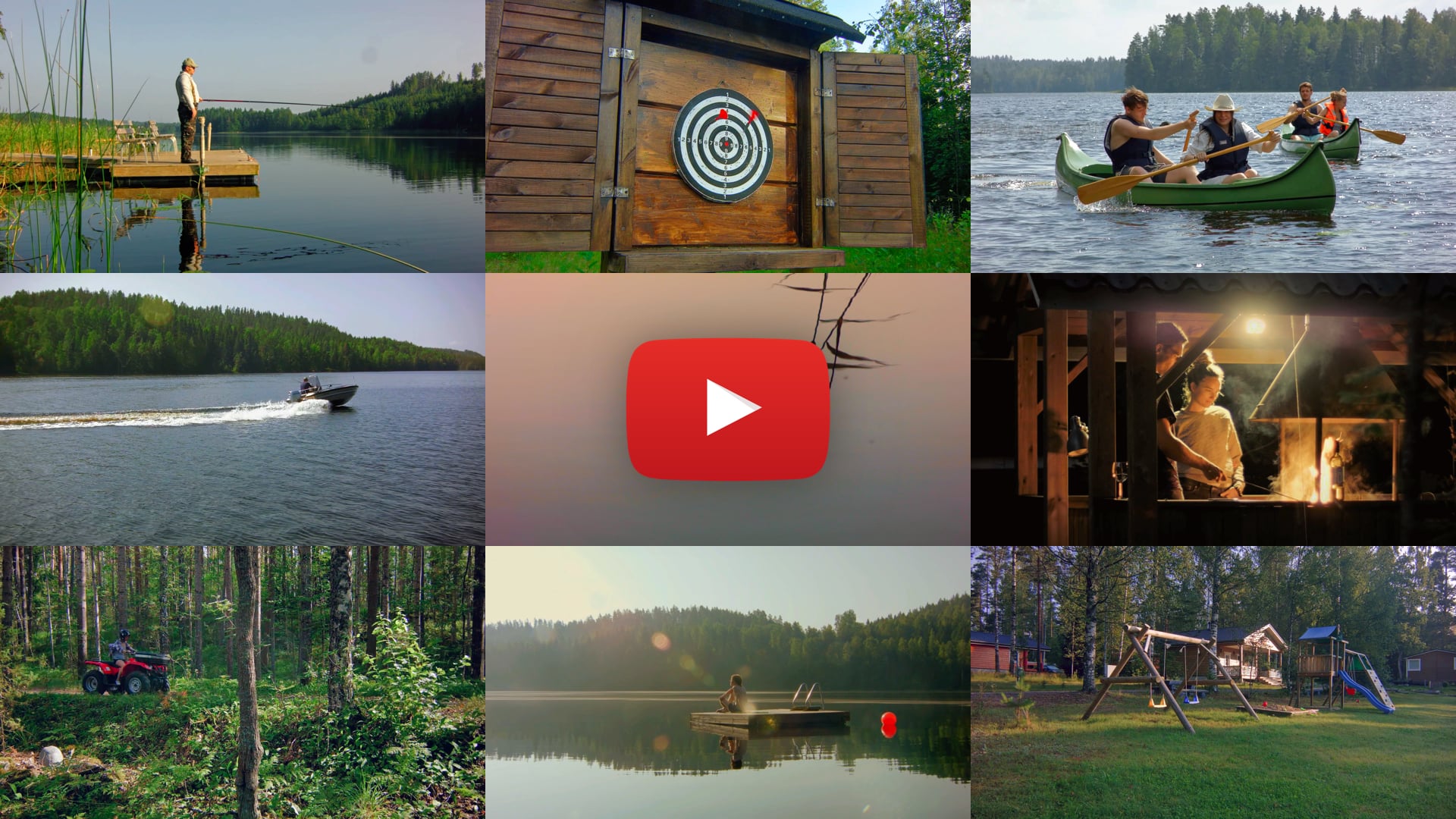 The village stands on the northern shore of picturesque Keskinen. Its lake system goes kilometers left and right from the village. Keskinen lake is rich with fish. Its clean waters are perfect for swimming, boat trips, and canoeing.
We have 11 cottages, a big evening sauna, a Fish & Grill Cafe with sunny terraces, and two grill huts called cota. Near the lake there is a small traditional lake sauna, a bonfire, a children's playground, a sandy beach and a big grill shack.
Cottages
There are 5 types of cottages to suit any budget. Cottages are tastefully decorated and well maintained. Each cottage has private parking.
Check Availability and Book
Use our online booking page to check availability and book a cottage.
Large groups receive a discount. Send an inquiry below, tell us about your plans, and we'll find you the most comfortable cottage configuration for you.
Send an Inquiry
Contacts
Phone
+358 40 0364945
Email
We're happy to answer your questions over the phone and email. For general inquiries, please fill out the form first.
Travelling to Fish & Fun
Kaislantie 1–6, 19260 Pertunmaa
Fish & Fun is located between Mikkeli and Heinola along the route E5. Helsinki is about 120 kilimeters away. 15 kilometers after Heinola, turn right after you see the brown sign "Fish & Fun". Continue driving following the signs for about 3 km and you will find yourself in the picturesque Fish&Fun Holliday Village. Drive through the gates and stop near Fish&Grill Cafe, where you can find Reception.