Grilling
Grilling is a wonderful way to spend time with family and friends. Enjoy the warmth of a fire, great stories, and delicious food. There is a shop about 20 minutes away where you can buy excellent locally-grown meat, and we always have charcoal and other supplies.
There is a big grill shelter near the lake available for barbecue for free. Big cottage Hirvi has its private grill shelter with a dining area. Small cabins guests can enjoy their private small grills.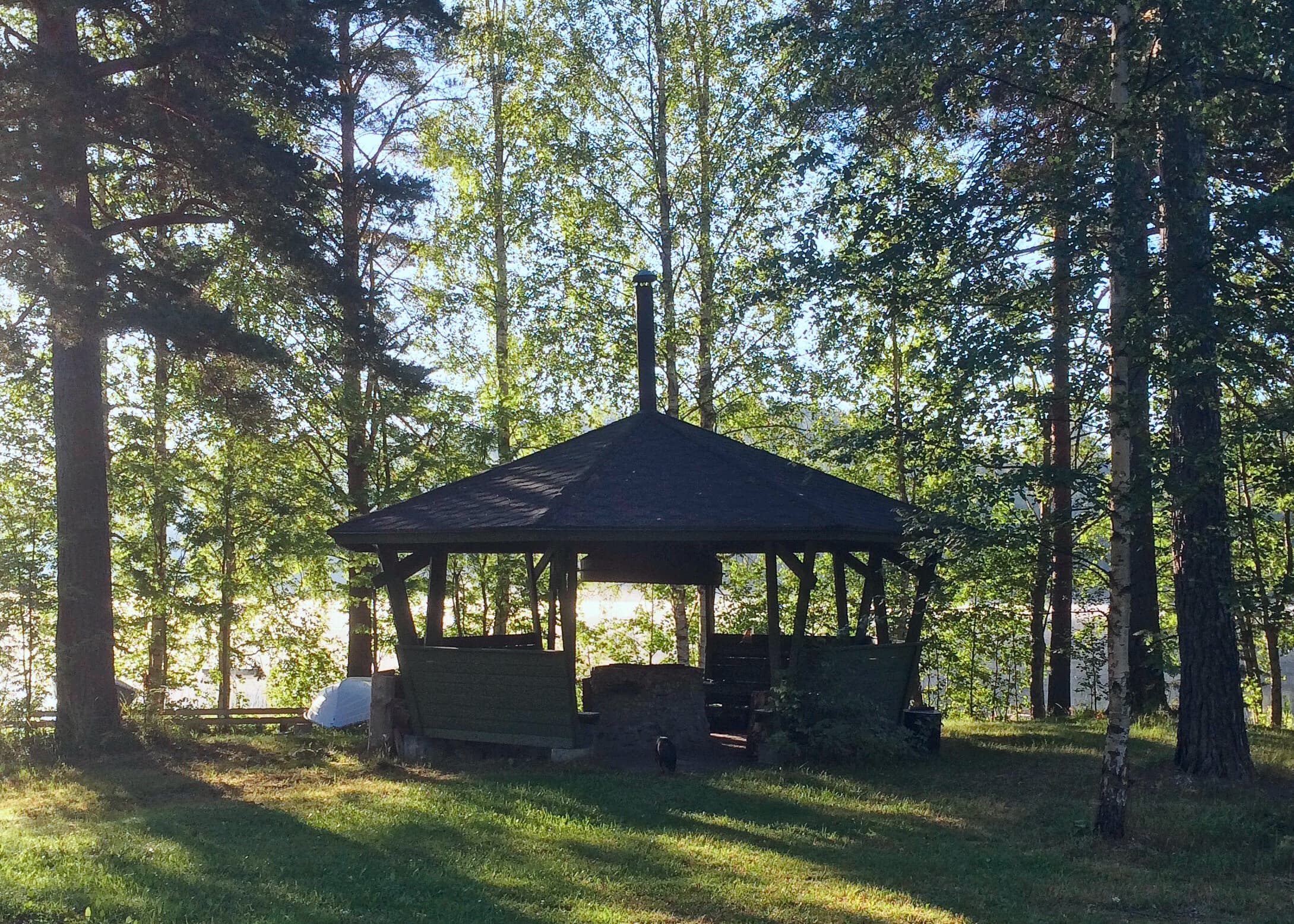 We have two traditional eight-sided grill huts called cota. Barbecue is a joy in a cota even during the cold winter months. There are benches inside around the walls of the hut, and you can prepare food on a grate in the middle.