Holiday Village

Social Media
Check our social media for latest updates and useful information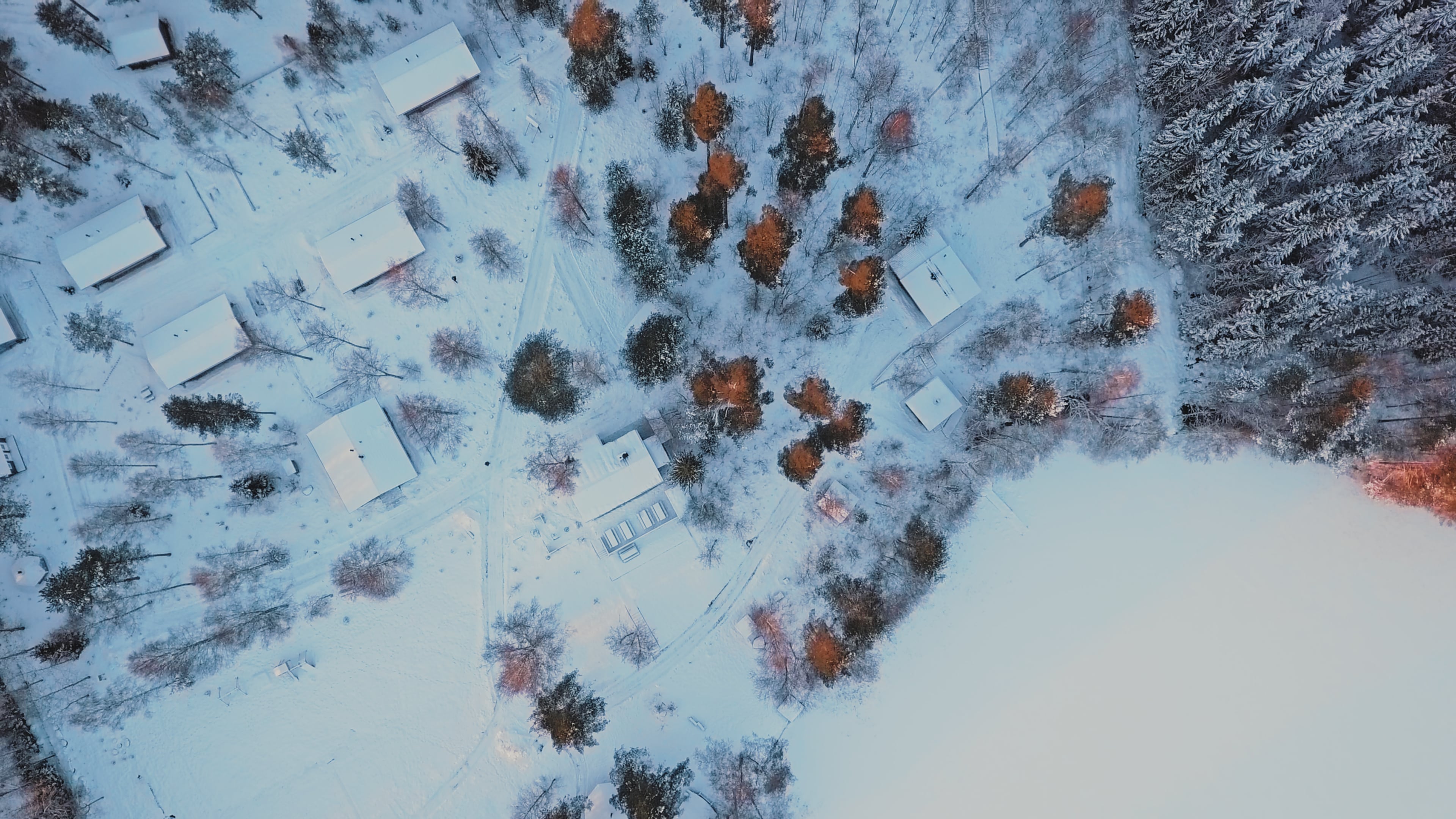 Fish & Fun Holiday Village is located in Pertunmaa—one of the best holiday destinations of Finnish Lakeland. We are 125 km drive from Helsinki and Uusimaa region by highway E5.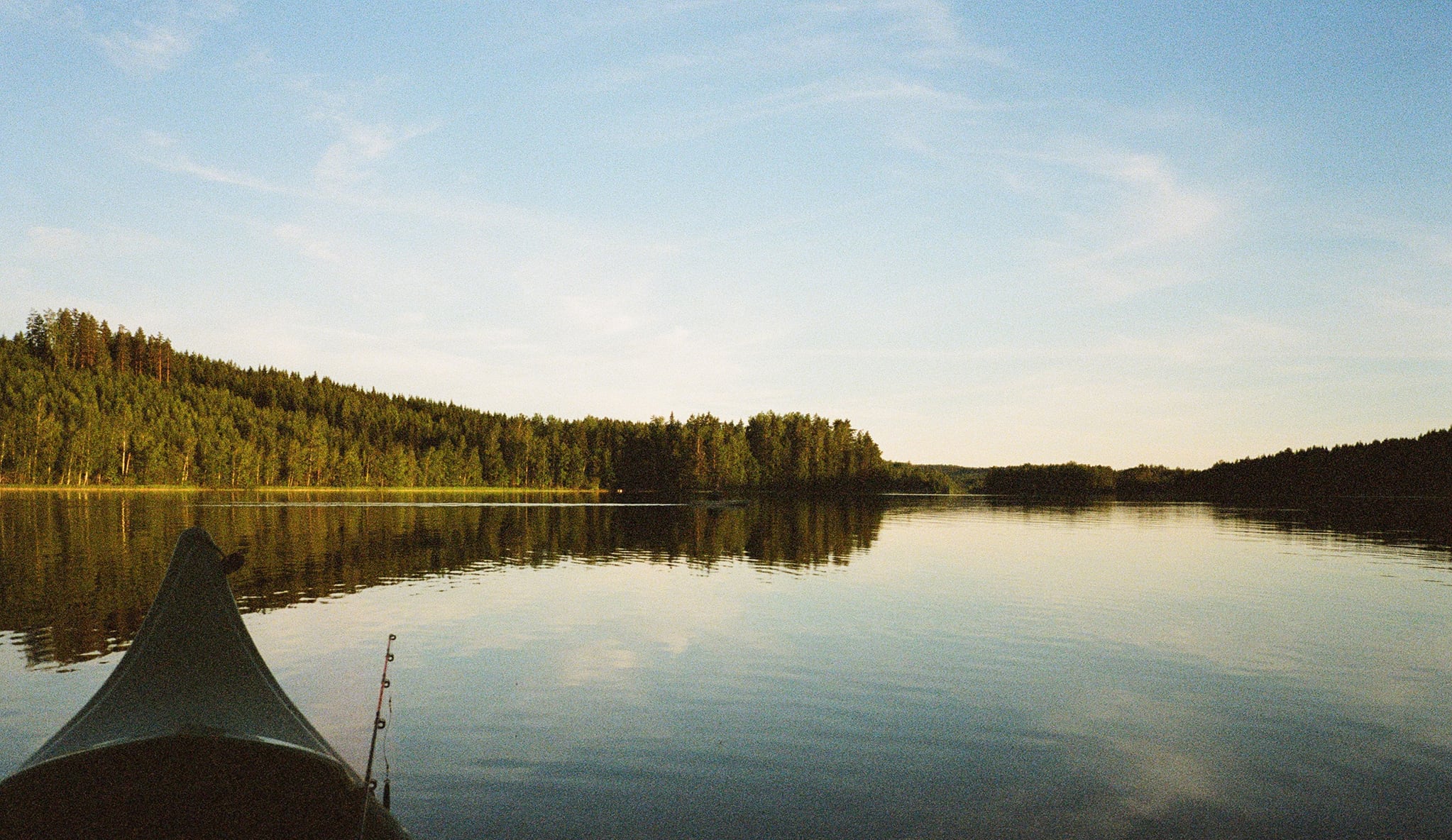 The Village stands on the northern shore of picturesque lake Keskinen which system goes kilometers left and right from the village. Lake Keskinen is rich with fish. Its clean waters are perfect for swimming, boat trips, kayaking and canoeing.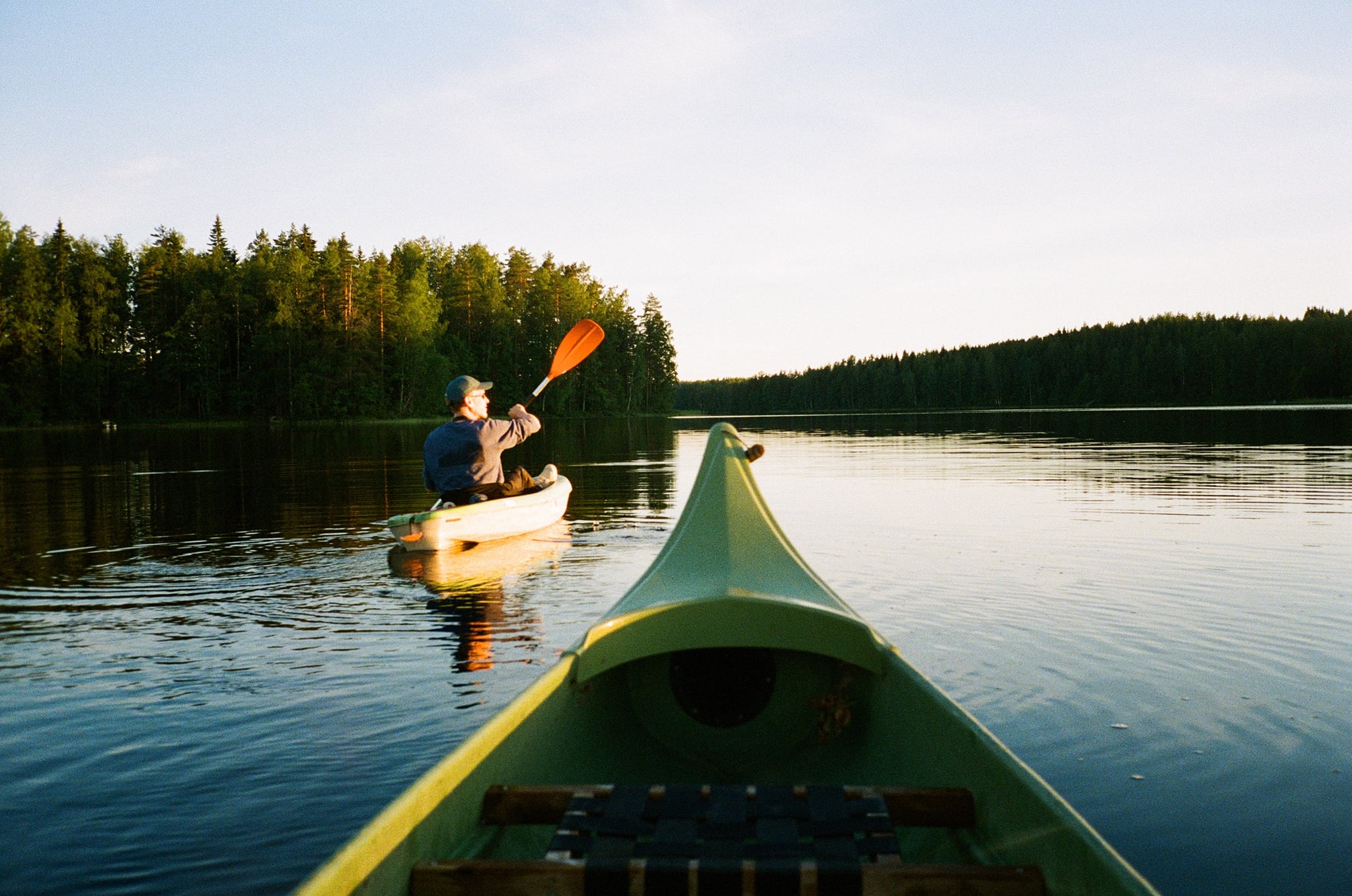 We have 2 cottages: big cottage "Hirvi" and "Saukko" cottage near the lake and 8 cabins: 4 "Kettu" cabins with Big Common Sauna, "Naali" an "Ilves" cabins with wood heated saunas, and two newly renovated cabins "Tikka" and "Orava" with electric heated saunas for rent.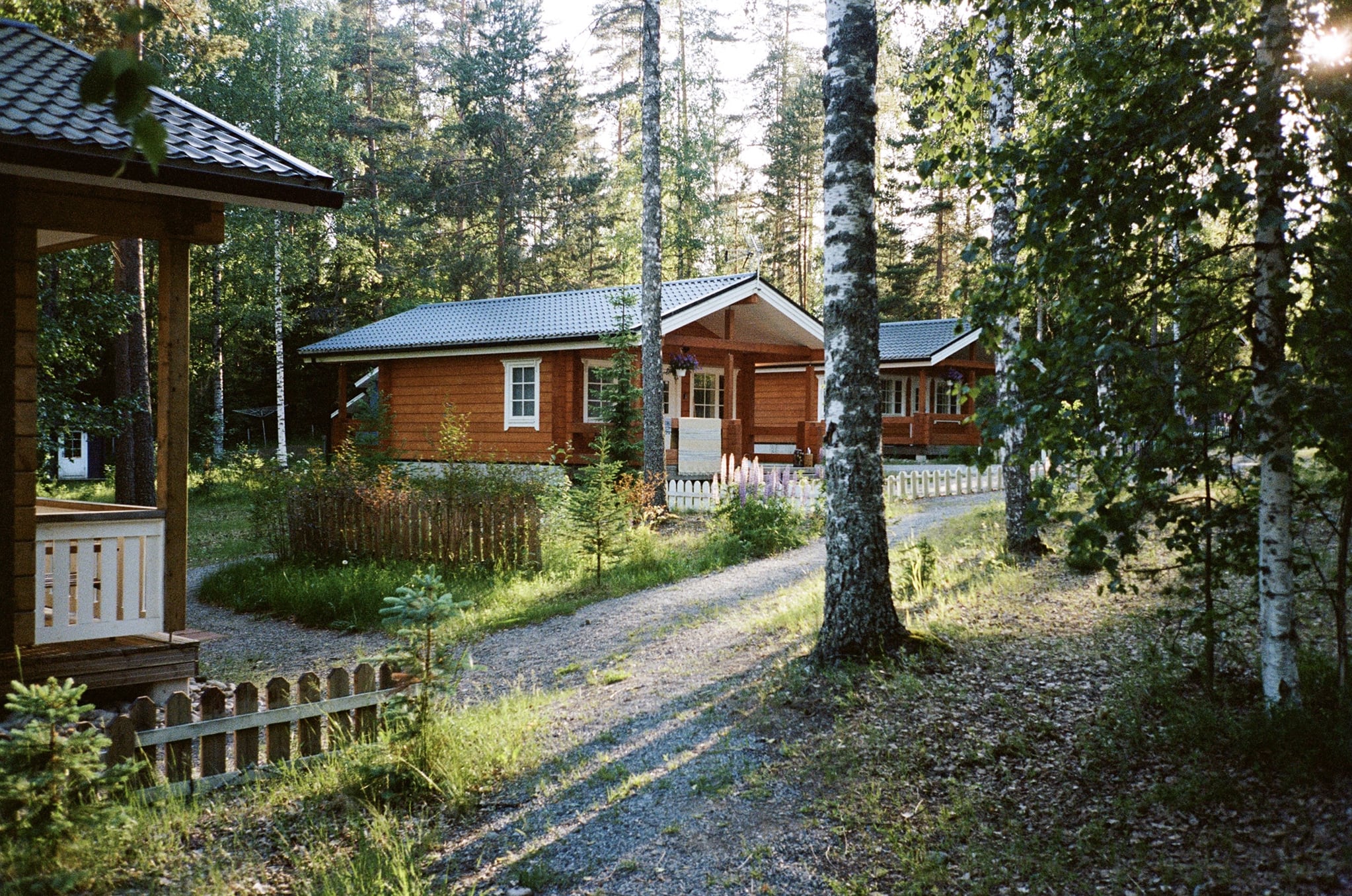 You can check availability and easily book online our cottages and cabins or rent equipment in our booking system.
We have big grill shelter near the lake and two grill huts called cota for guests to use. Near the lake there is an Old Lake Sauna that guests staying in Hirvi use. We have a bonfire, children's playground, sandy beach and a big grill shack near the lake. On the field you can play different games and do tai chi or yoga.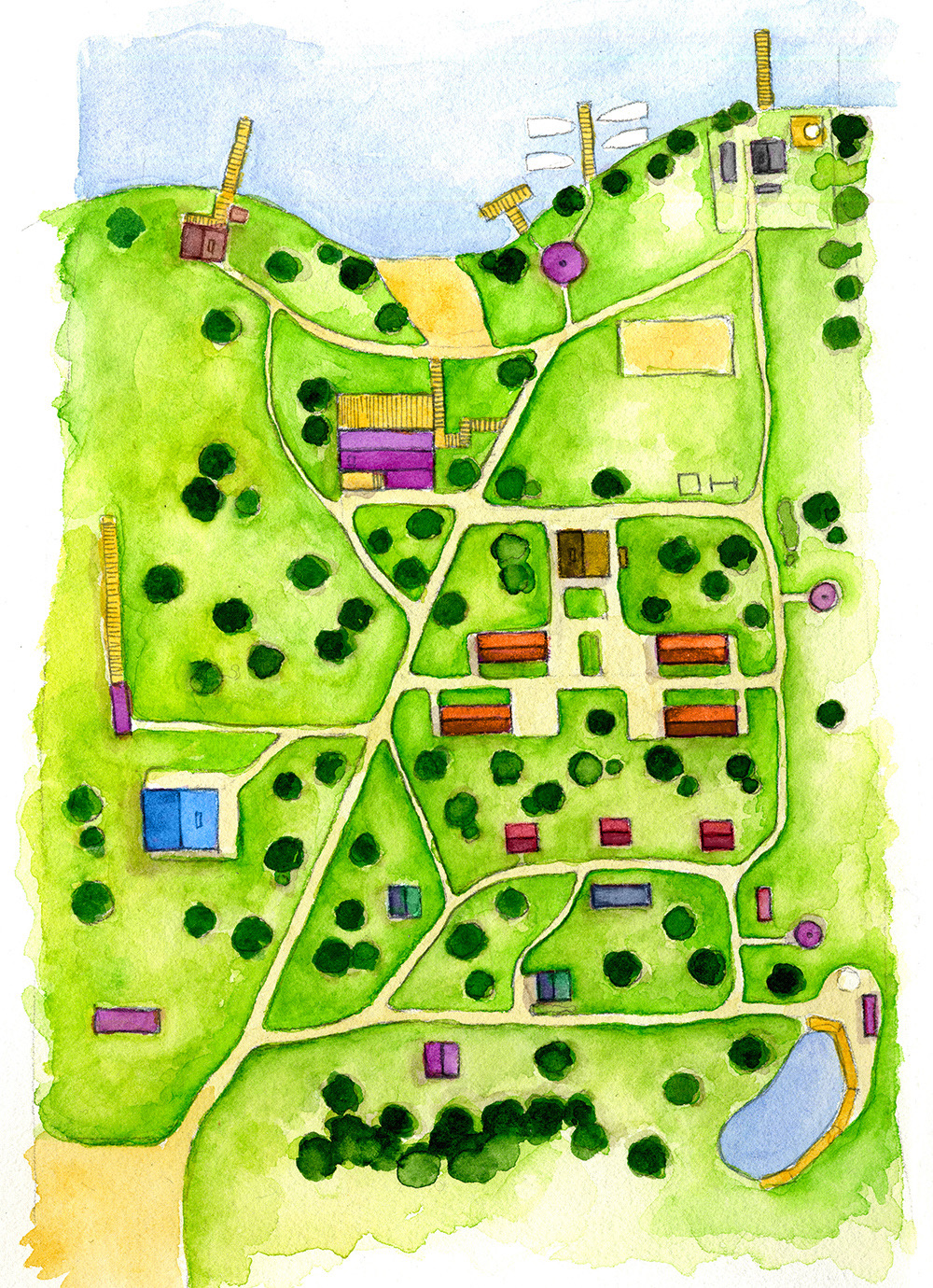 Small coffeeshop with sunny terraces is our reception and common area for guests to use wifi and have coffee or tea, order breakfasts and dinners.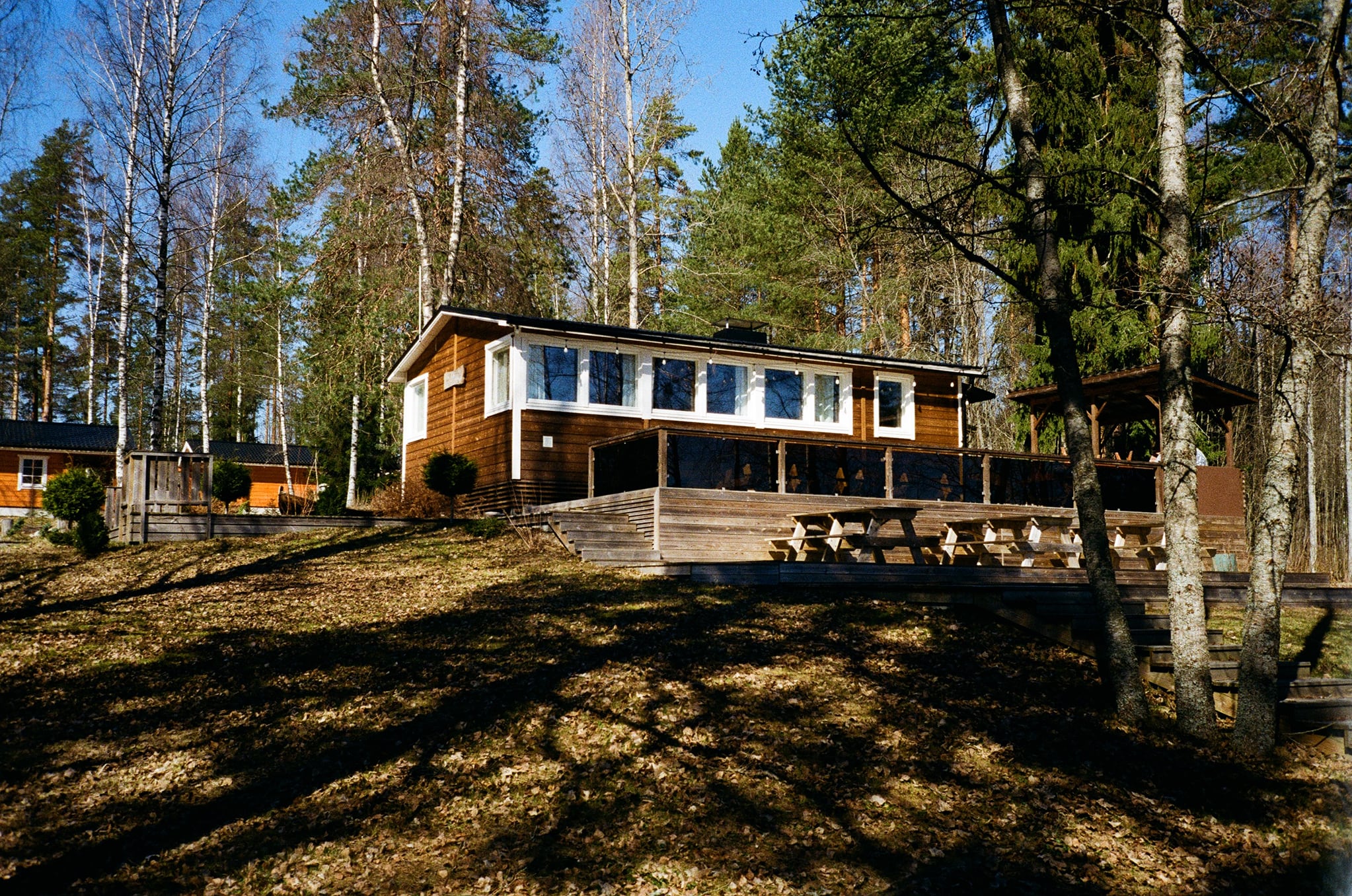 Stay and relax in our comfortable cottages and cabins. Explore pristine lakes by boat, canoe or kayak. Forest trails await for you. Savour the fresh air. Enjoy traditional sauna, and have a nourishing breakfast at our cafe!
When we are open
We are open all year round. During the busiest seasons in Summer and on Christmas and New Year holidays it may take us a few days to answer your request via email, and if you have some urgent matters, please call.
Reception
Reception is open upon request only from 9am. to 5pm.
Email
Address
Kaislantie 1–6, 19260 Paaso, Pertunmaa
Elizaveta
+358 40 4869449