Finland is Fun
Finland has plenty of seasonal activities. In summer time you can enjoy fishing, explore Keskinen lake by boat or canoe, go cycling and hiking on the forest trails, pick up berries and mushrooms or play outside games. In winter you can hike on the frozen lake, go ice fishing, or skiing.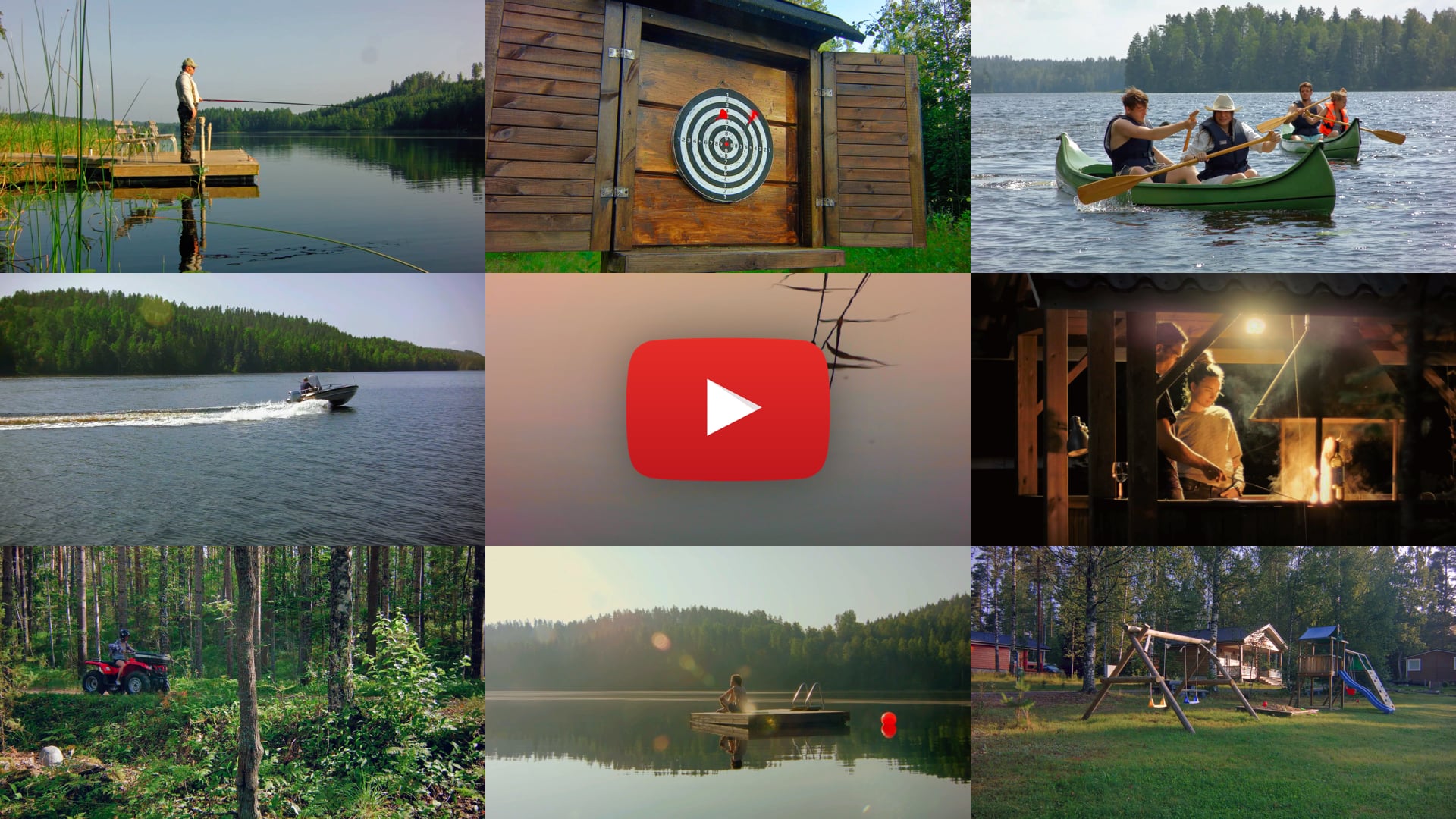 Explore the Lakes
Keskinen lake system is more than a dozen kilometers long. Its rocky shores are covered with old forests. Stop to enjoy fresh bluberries in Fall.
Rent a Canoe
20 € per day
Exploring lake by canoe is an active and fun adventure. Each canoe can take two people at a time for a wonderful adventure to the Kerminkoski rapids, or further to the big waters of Keskinen lake.
Take a Boat
Unlimited boat use is free when you rent any cottage except Forest Cabins. We have nine boats, each can take up to four persons.
Play Games
We have a volleyball playground, and plenty of equipment for other games, like badminton and darts. Board games are available as well: chess, monopoly, and twister.
There is playground in the middle of the village for our youngest guests to enjoy.
Wild Berries and Mushrooms
Dozens of edible mushroom species growing in the wild: boletus, milk-caps, chanterelles, and many others. You'll also find lingonberries, bilberries, cloudberries, raspberries and cranberries. Picking season is from late July to early October. Everyman's rights allow anyone to pick as many mushrooms and berries as desired, anywhere in Finland, even on private land. You can always ask us advice on best mushroom spots, edible species, and cooking methods.