Fishing
The lake where the Village located is called Kuhajarvi and it is rich with various types of fish: white fish, trout, zander, bream, burbot, pike, perch and many others. The Holiday Village has own 200 meters of shore line and adjacent waters, four piers, sandy beach.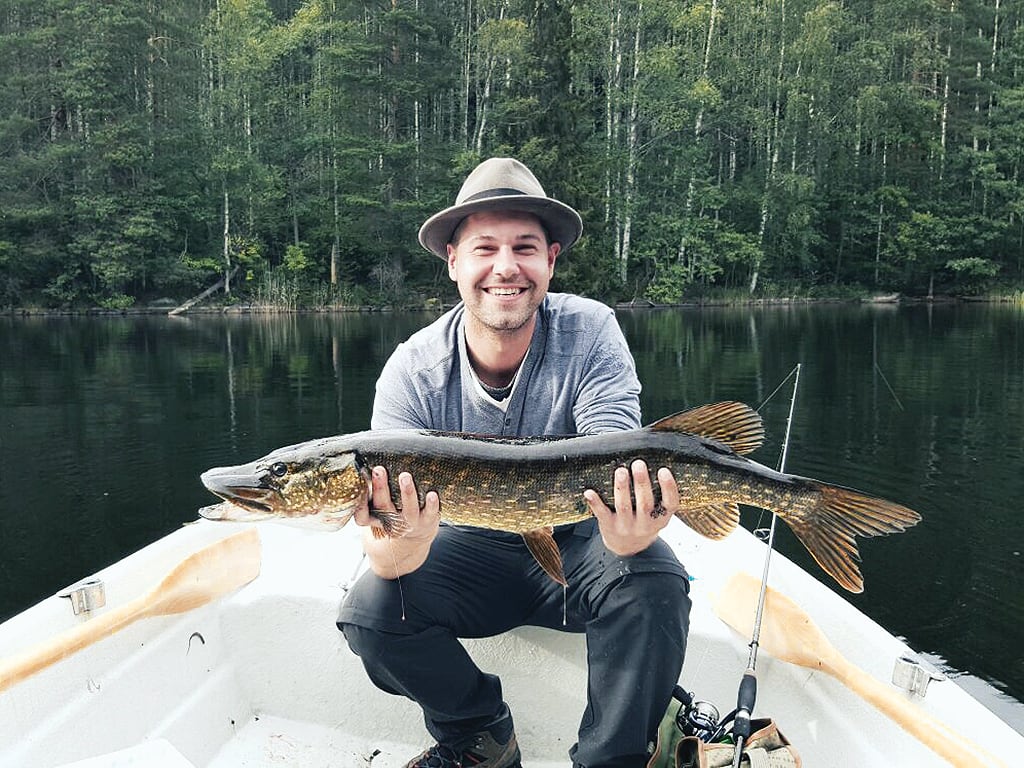 Fishing Equipment
Available for Rent
Rowing boat

20 € per day

Canoe rent

20 € per 2 hours / 30 € per day

Kayak rent

10 € for 2 hours / 15 € per day

Spinning rod

5 € per day

Motor Suzuki 2,5

30 € per day

Motorboat Silver

30 € per hour

Motorboat Yamarin

50 € per hour
Fishing Guide
Our experienced skipper can take you for a whole day fishing at Ruotsalainen and Konivesi lakes (50 € per hour including fuel) or show best spots at our lake Kuhajarvi (40 € per hour).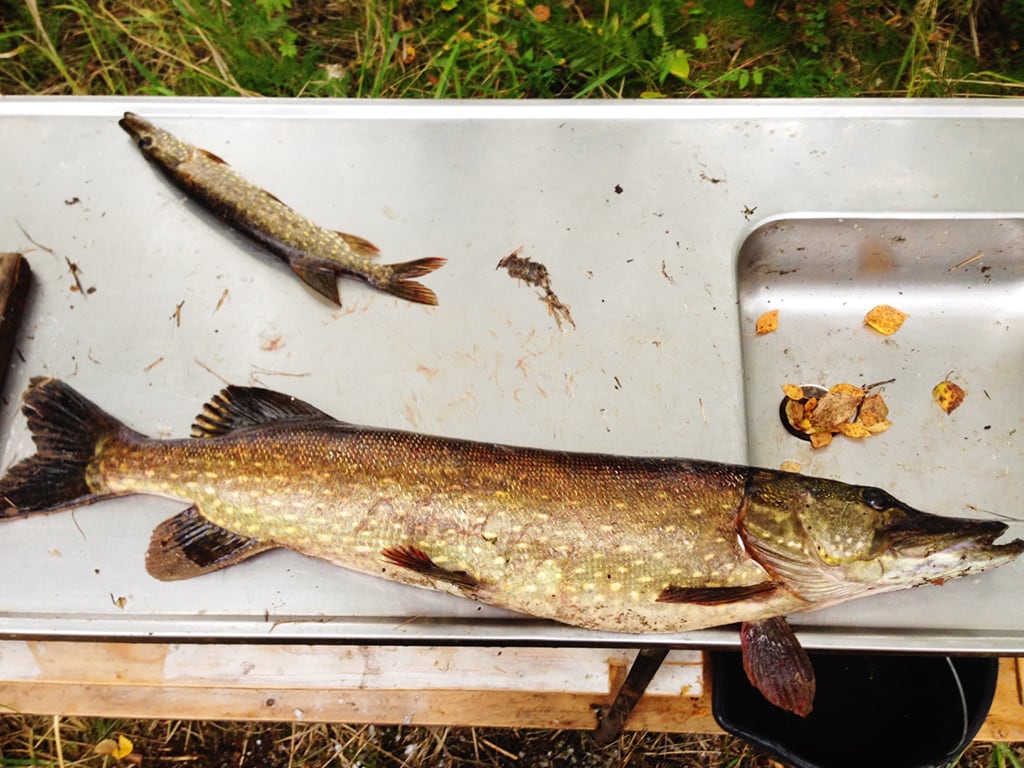 Fishing License
Fishing License is Mandatory in Finland
Lure fishing with one rod is free of charge for people aged under 18 or over 64. Other types of fishing always require fishing licenses. For fishing with spinning rod, fly fishing or fishing with nets and traps and other standing tackle and to catch crayfish it is necessary to buy a license (regional, local or fly fishing license).
You can buy fishing license in any R-Kioski, Online, or we can help you to buy it online on the reception of our Holiday Village.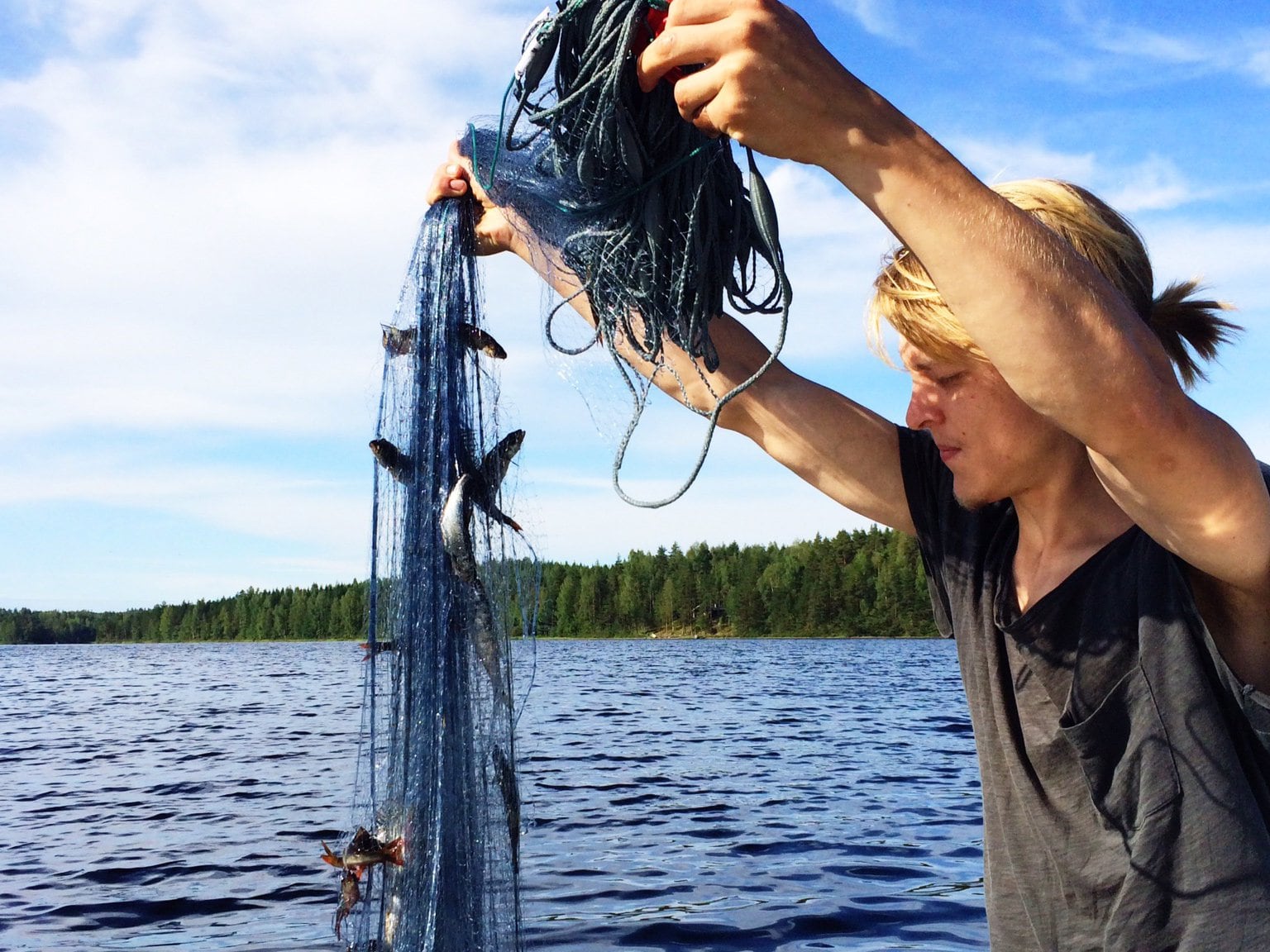 Trout pond 2019
Trout pond is resting this Summer 2019 due to hot weather conditions.
Cleaning and Cooking the Fish
15 € per Fish
We can clean and cook the fish you caught at the lakes or at the pond. Your choice: smoked with herbs in a smoking oven, or we can make a traditional fish soup.