Coffee Shop Muikku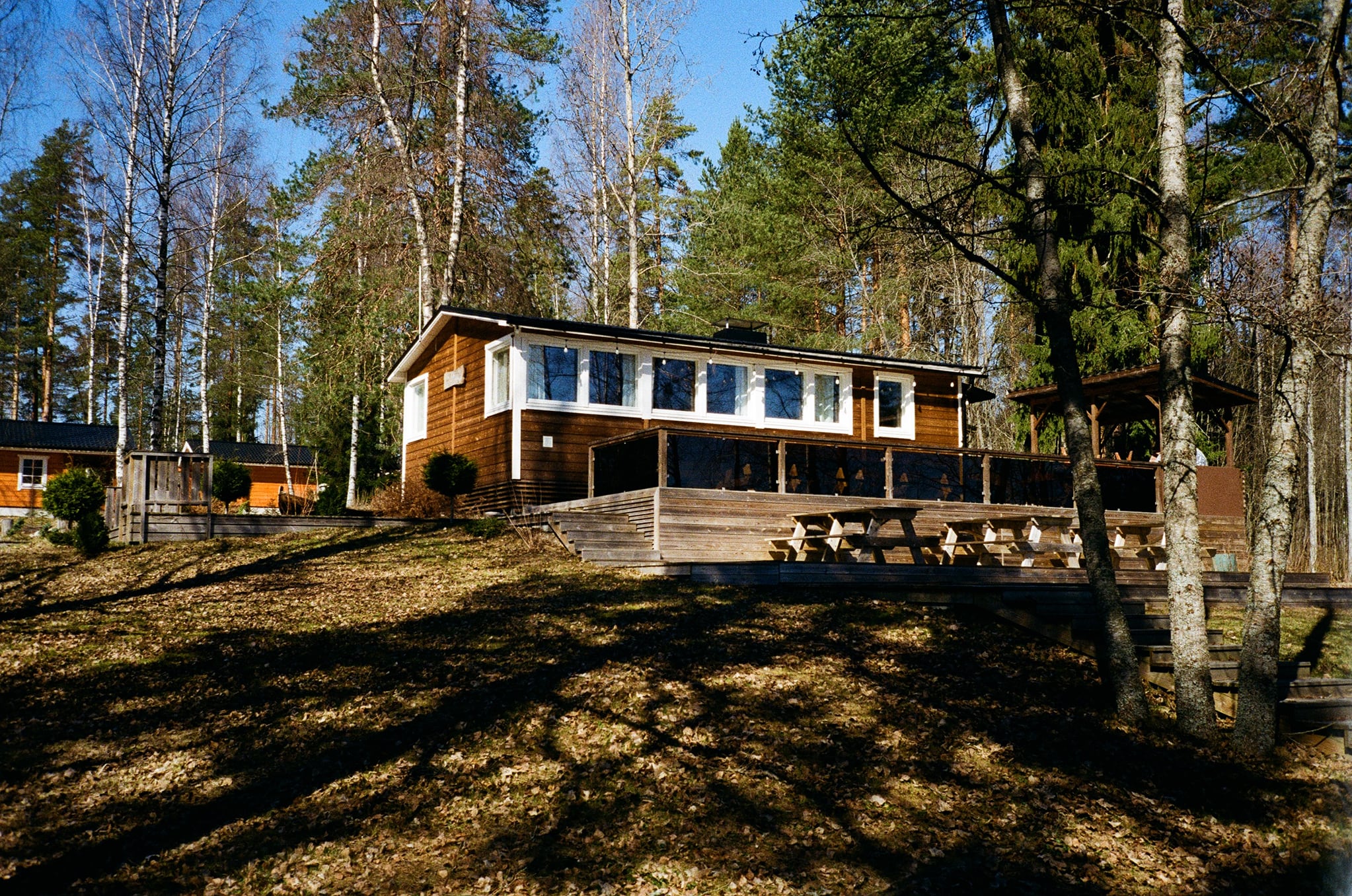 Coffee shop Muikku is open
July - August
Tue - Sat 8 am - 2 pm
Sun - Mon CLOSED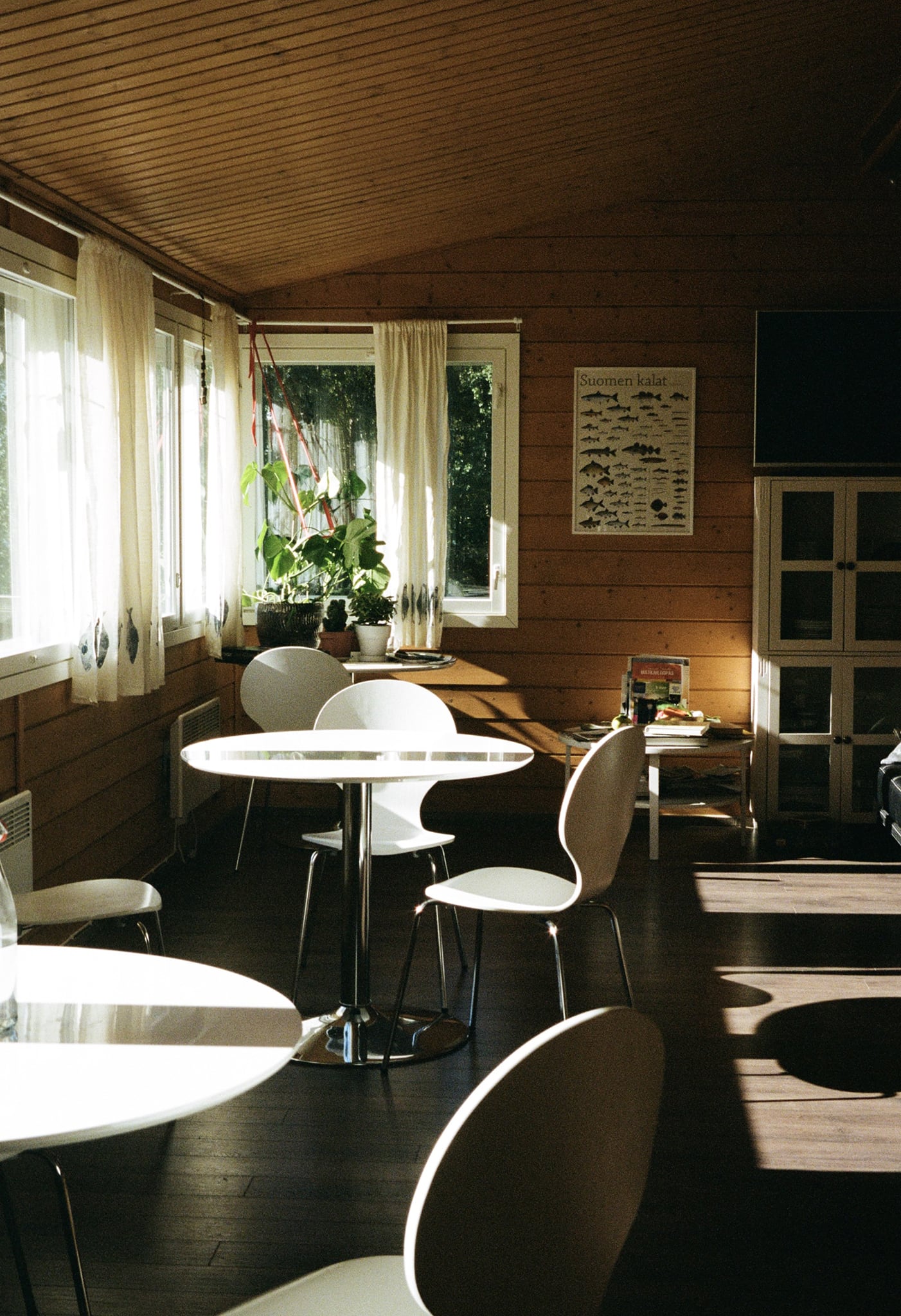 We serve breakfasts and sell snacks at our coffee shop Muikku. We have 8 seats inside and 20 more on a summer terrace in summertime with a beautiful view.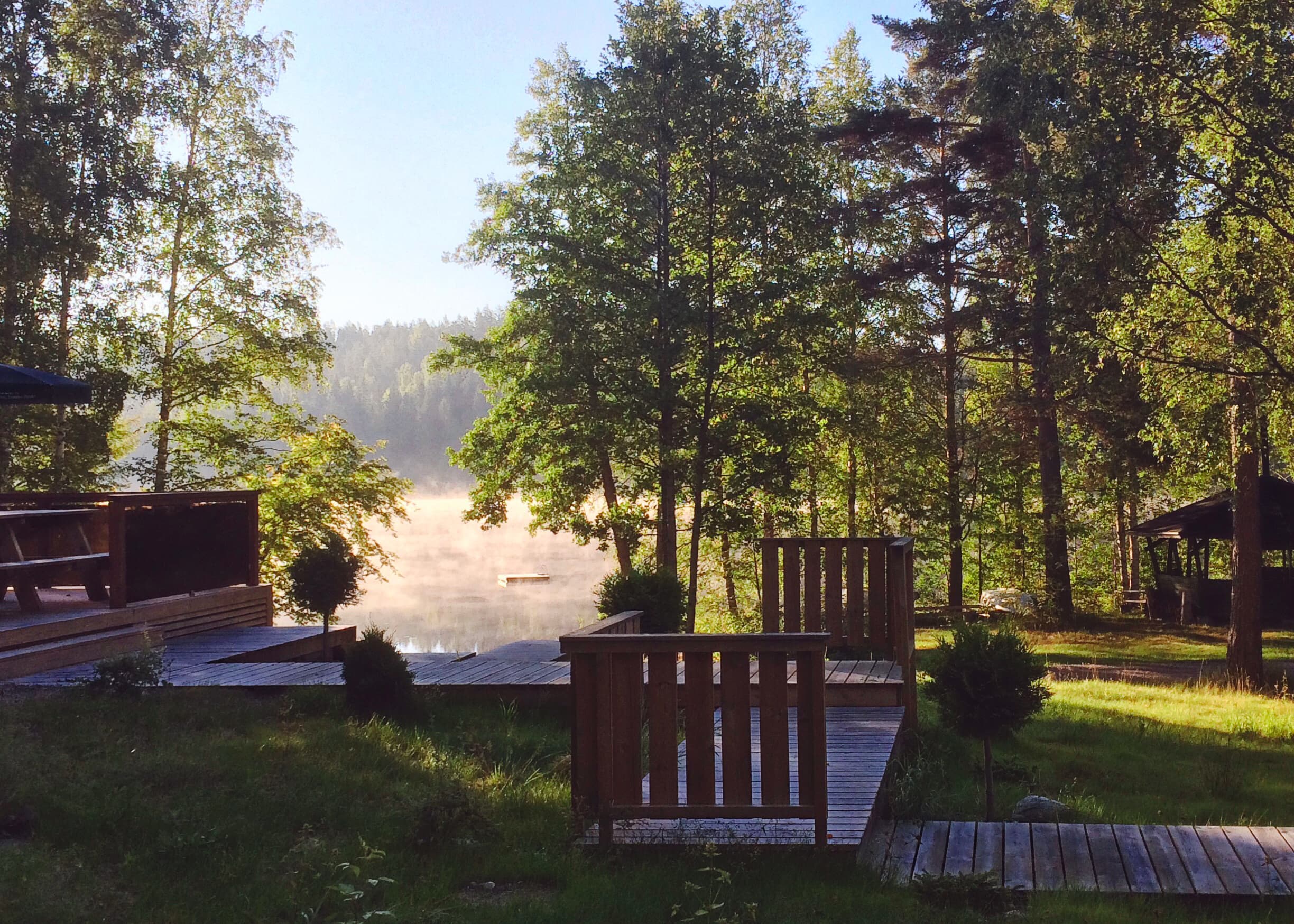 Breakfast
8 am till 11 am
Full English (fried or scrambled eggs with bacon or sausages, beans and toast) (LF)

€ 15

Full Finnish (oatmeals, bread, butter, boiled egg, cheese and ham and jam)

15 €
Please note, that breakfast is served upon table reservation only. The next day reservations are taken not later than 8 pm the day before. If you want to request breakfast please send us a message. We have vegetarian, lactose and gluten free options too.
Chill area