Coffeehouse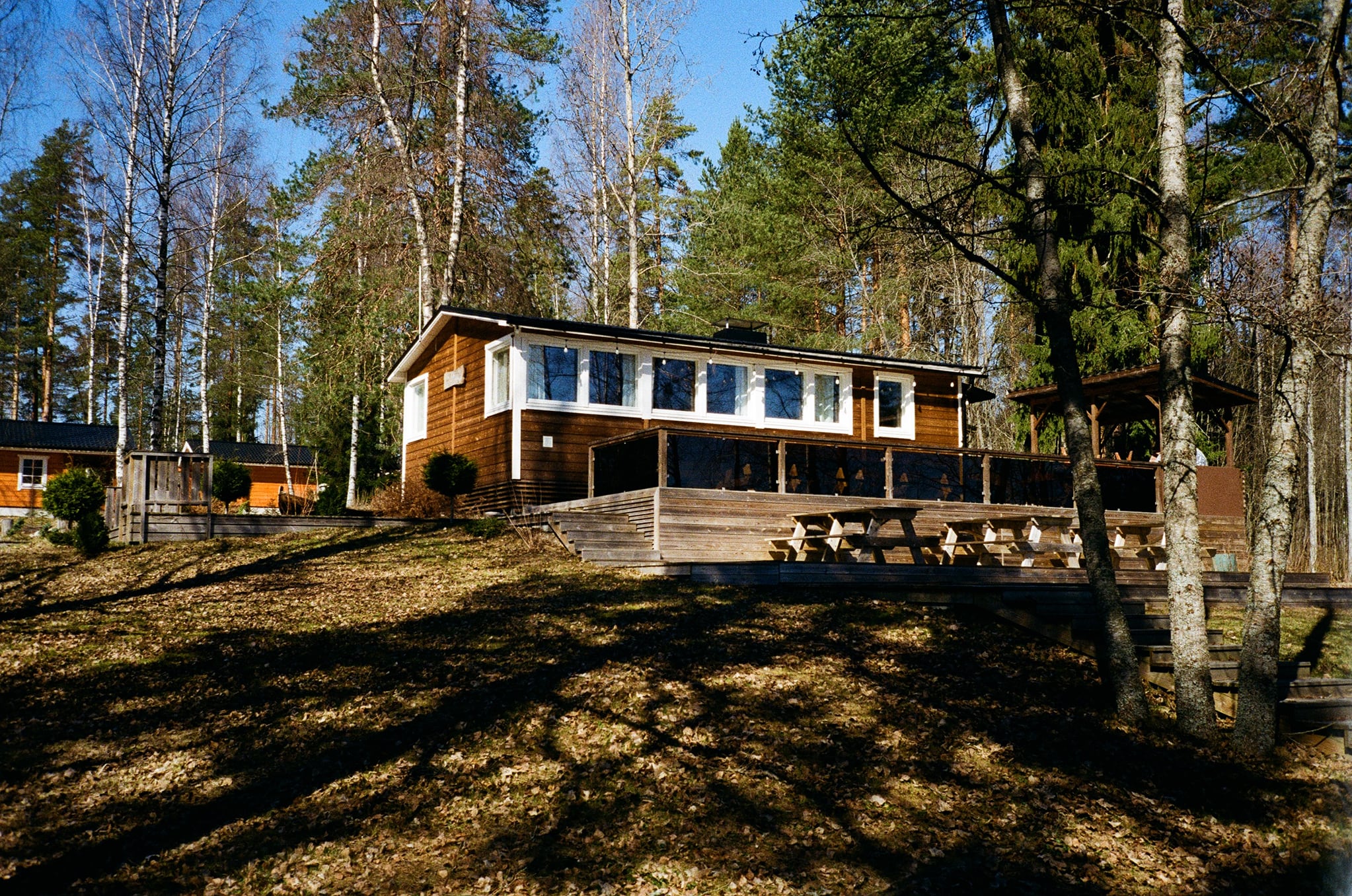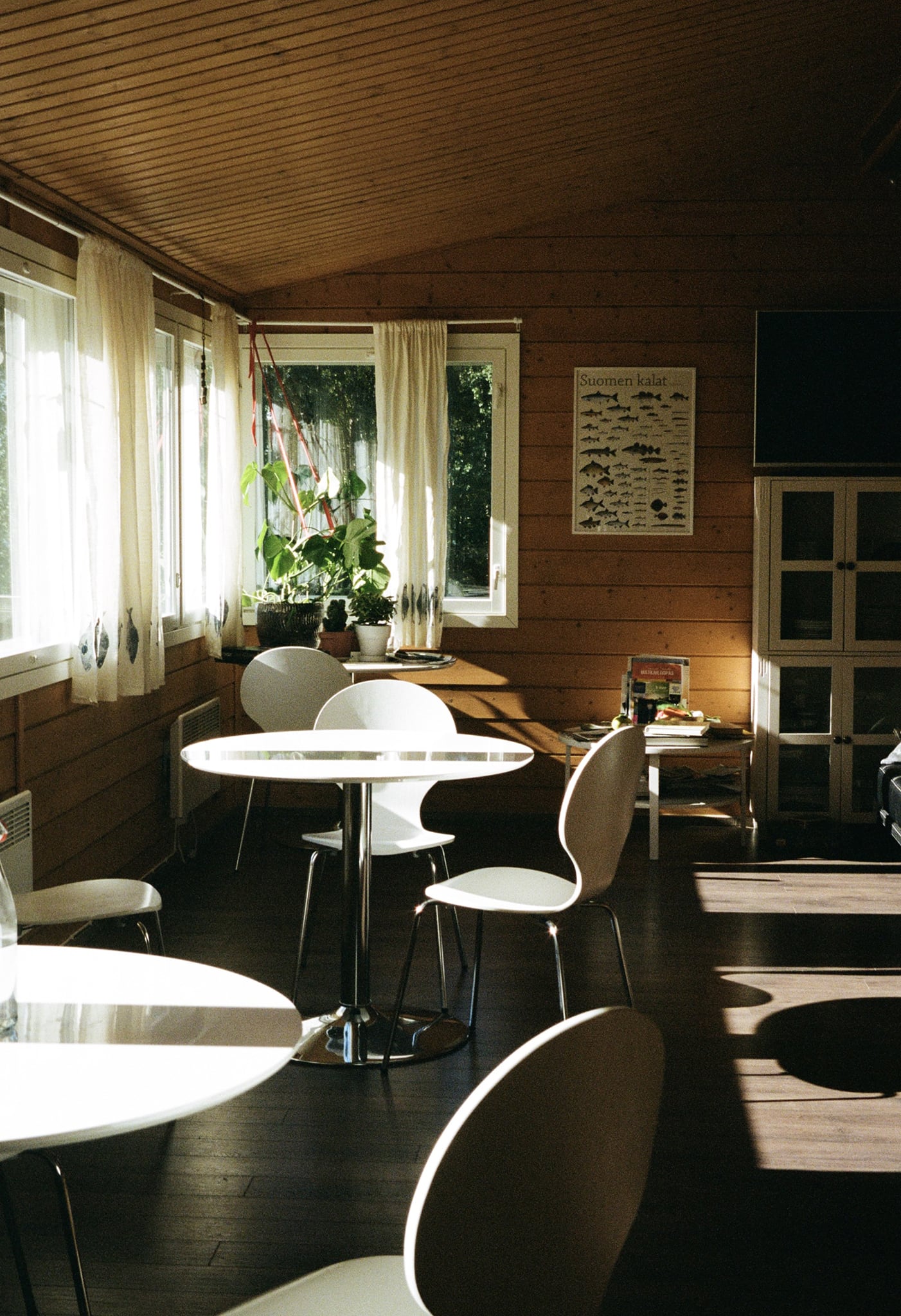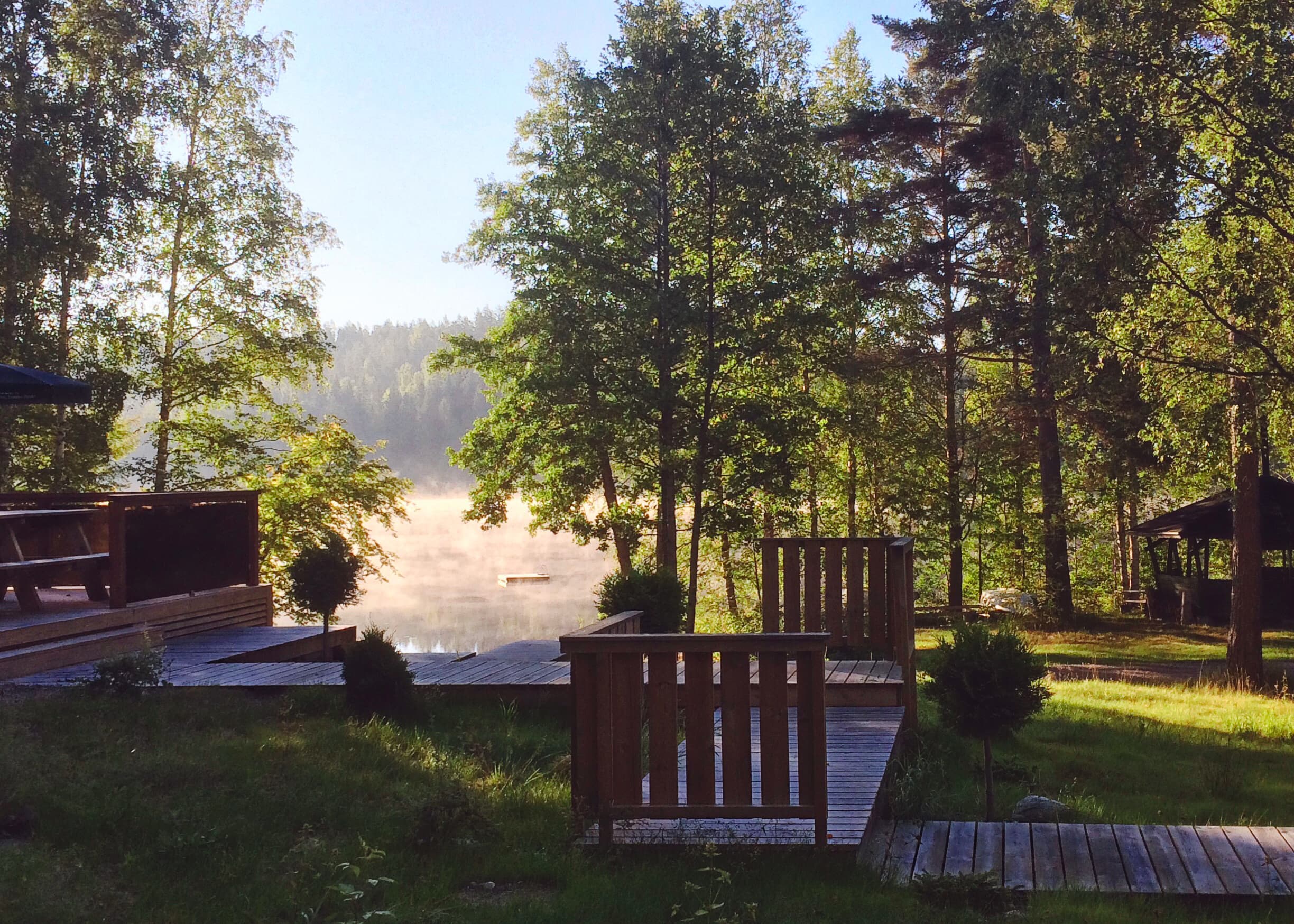 We serve breakfasts and dinners at our coffeehouse. We have 12 seats inside and 20 more on a summer terrace in summertime with a beautiful view.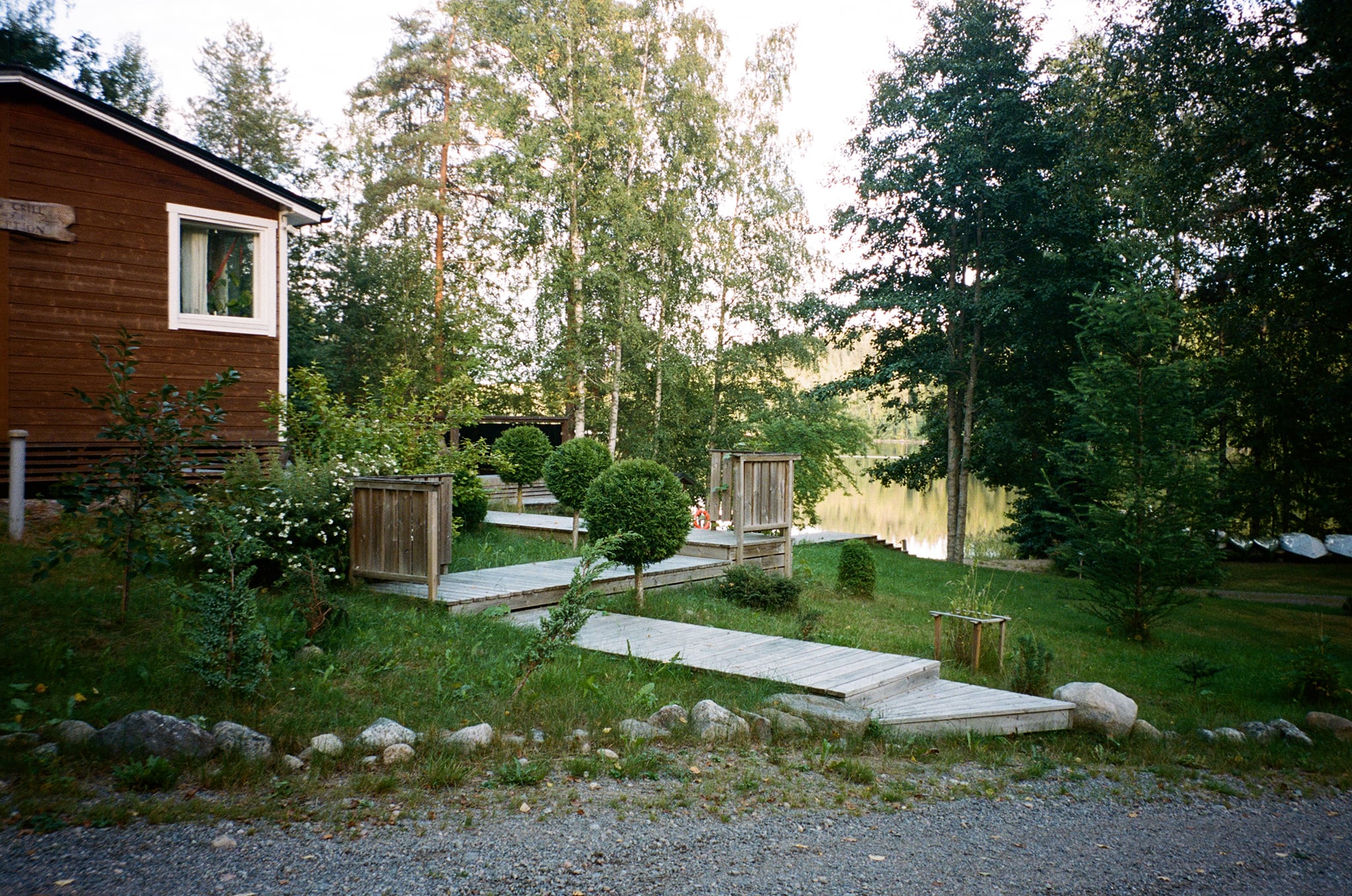 Our menu includes a variety of seasonal dishes. We buy fresh organic strawberries, greens and vegetables from local organic farms. We serve farm meet, local fish and game.
Breakfast
Fr.- Sat. from 8.00 till 11.00
Full English (fried or scrambled eggs with bacon or sausages, beans and toast) (LF)

€ 15

Full Finnish (oatmeals, bread, butter, boiled egg, cheese and ham and jam)

15 €
Please note, that dinner and breakfast are served upon table reservation only. The next day reservations are taken not later than 8 pm the day before. If you want to request breakfast of dinner please write us a message We have vegetarian, lactose and gluten free options too.
Chill area