The Fishing Season 2017 Is Open!
Dmitry, 23 May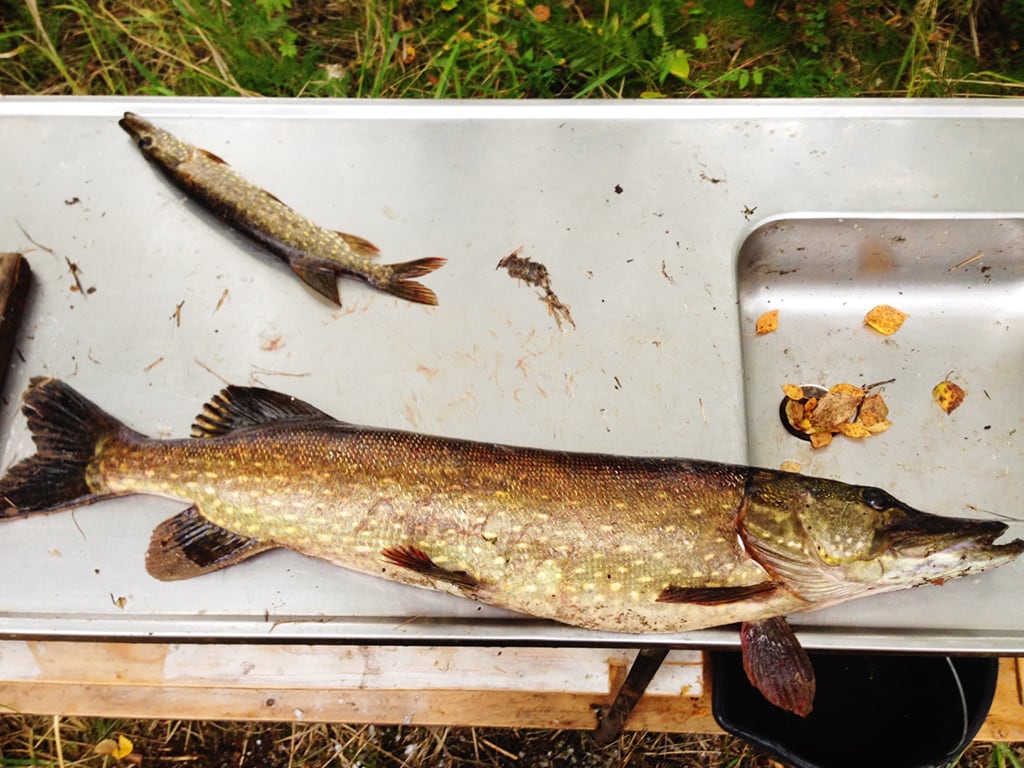 This year the spring was unusually long and cold. The ice on top of our lakes stayed there through the end of April, and strong winds pushed it around, breaking all piers (see our previous blog post). In the beginning of May, we put all our piers back into condition.
During the rare days when it was sunny, the pike was migrating to their spawning spots near the shore. Other fish did not spawn for quite some time due to the cold water.
At first, we tried fishing with a spinning rod, but it wasn't going too well. We only managed to catch four pikes and two whitefish in 2 days.
The whitefish were quite a surprise though, since we usually catch them in November, when water temperature drops below 10 degrees Celsius. It seems that whitefish's eating habits changed because of the cold water in the beginning of May.
But true fisherman never give up. A warm summer and a great catch are expected.