Sauna
For centuries in Finland Sauna has been a cure for many diseases and the place for physical and spiritual relaxation. Traditional sauna bathing and a dip in the lake is one of the most unforgettable experience you can get in Finland. After sauna you'll feel better, happier, and reborn.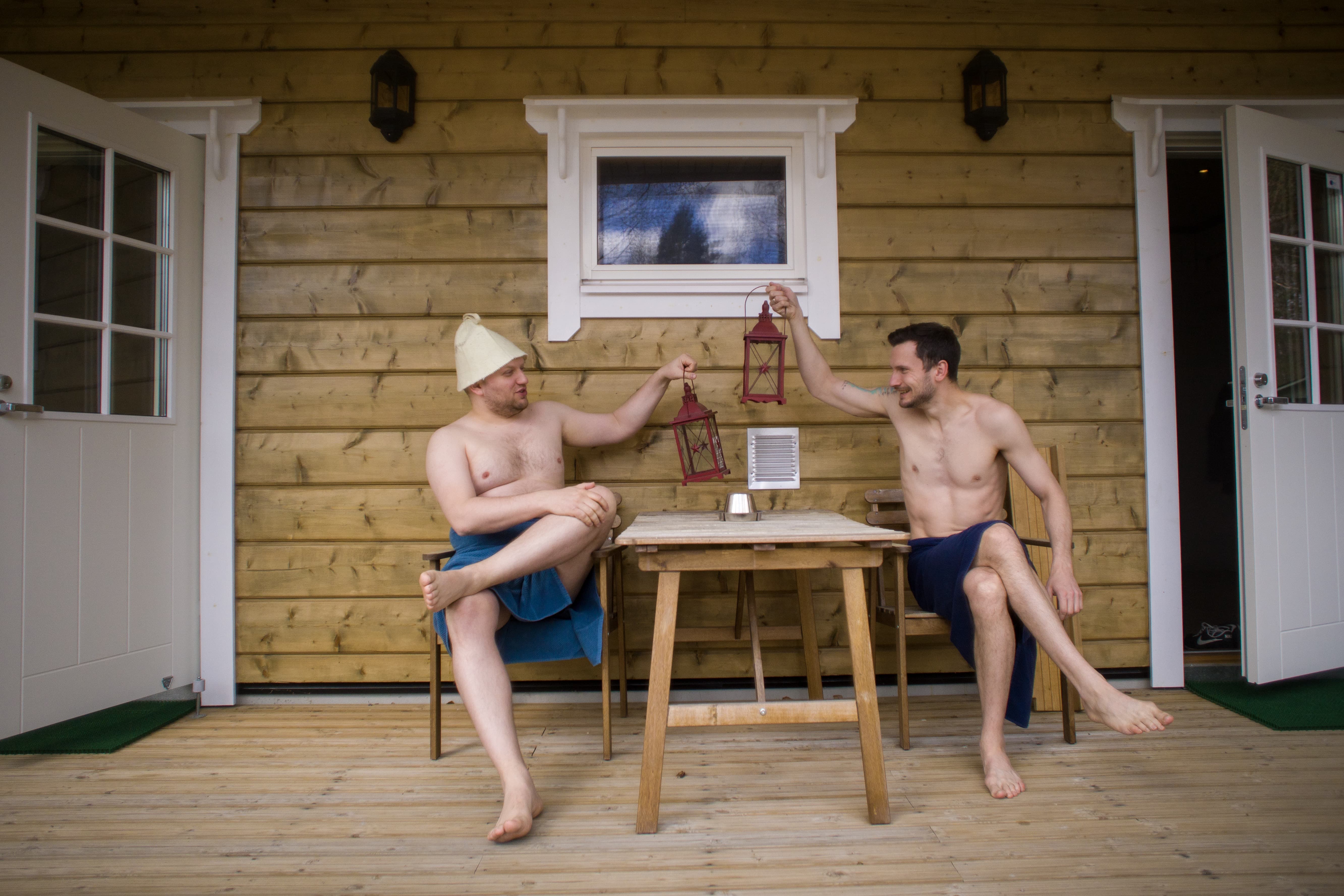 Benefits and Health Precautions
Benefits of Sauna
Relieves stress.
Eases muscle ache after an active day.
Refreshes your mind.
Health Precautions
And How to Behave in Sauna
Sauna is good for all people. Only newborns and people with serious conditions like open wounds or heart problems should avoid sauna.
Please clean our saunas after use, and respect other guests if you share the sauna with them.
Please don't drink strong alcohol in the sauna, because intoxication will increase the risks to health.
Our Saunas
We have two saunas on the territory of the Village: Big Evening Sauna and Old Sauna near the Lake.
Please keep Saunas clean. Or request a cleaning for 45–65 €.
Evening Sauna
Guests, staying in Kettu cabins and Hirvi cottage can use the Big Evening Sauna for free upon time reservation request.
If you are staying in small cabins which have sauna but want to visit Big Evening Sauna in additional time, price is 15 € per day per cabin.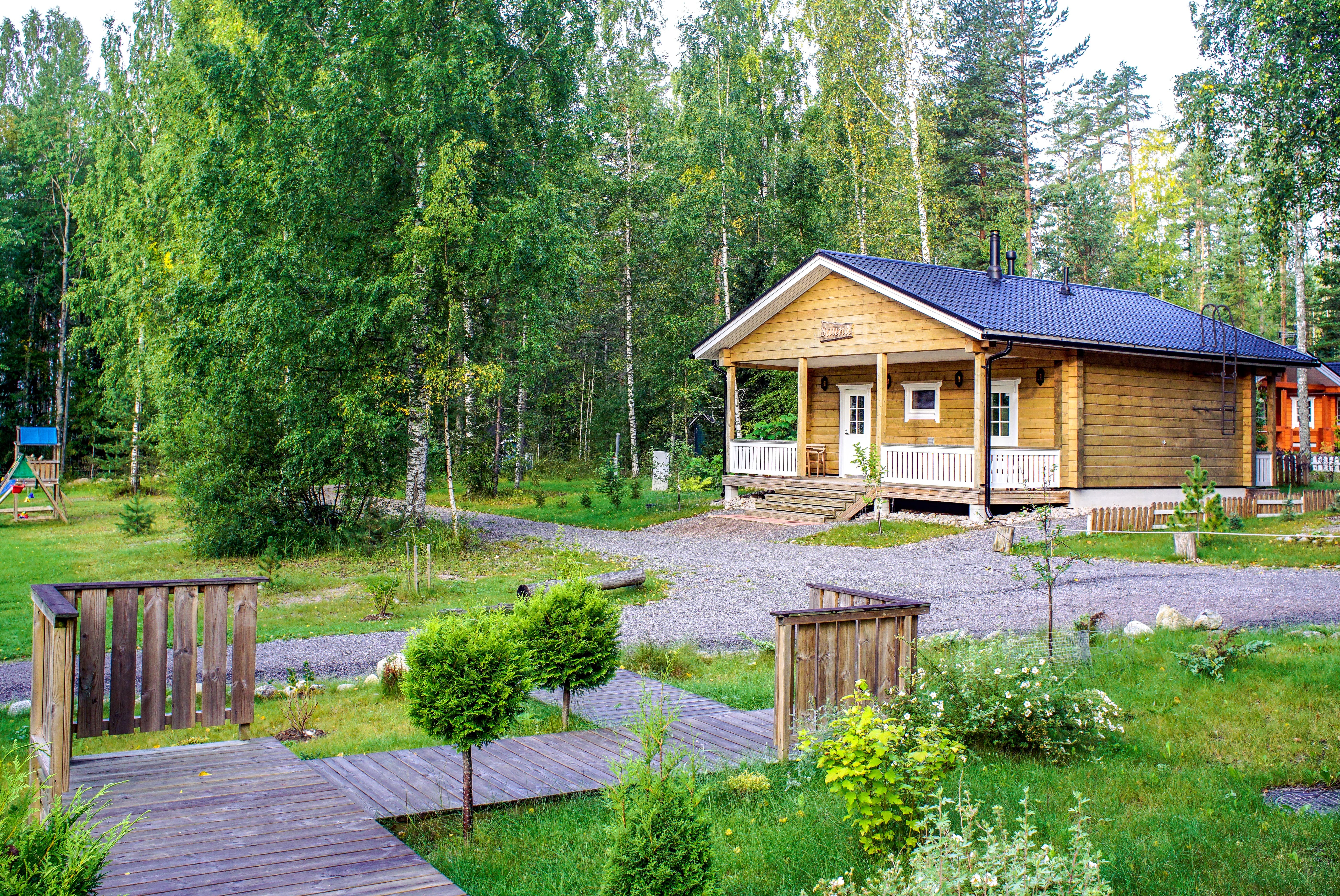 Big Evening Sauna is perfect for relaxing by company up to six-eight people. Sauna is made of alder wood and decorated with natural stones. It includes two comfortable locker rooms, two separate shower rooms (three shower cabins in each) and a toilet. There is a big terrace where you can relax after sauna and there is always a supply of birch logs in the woodpile.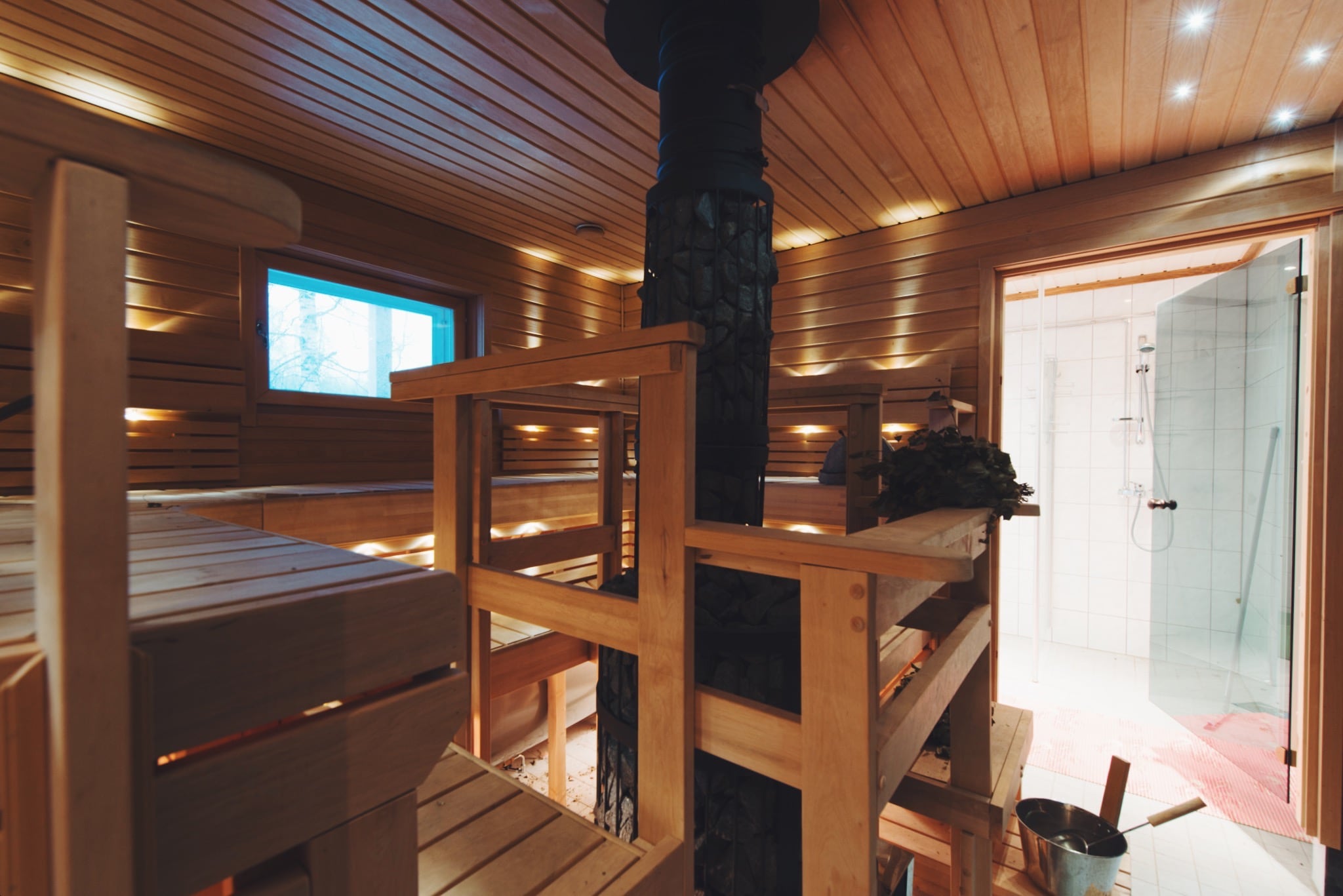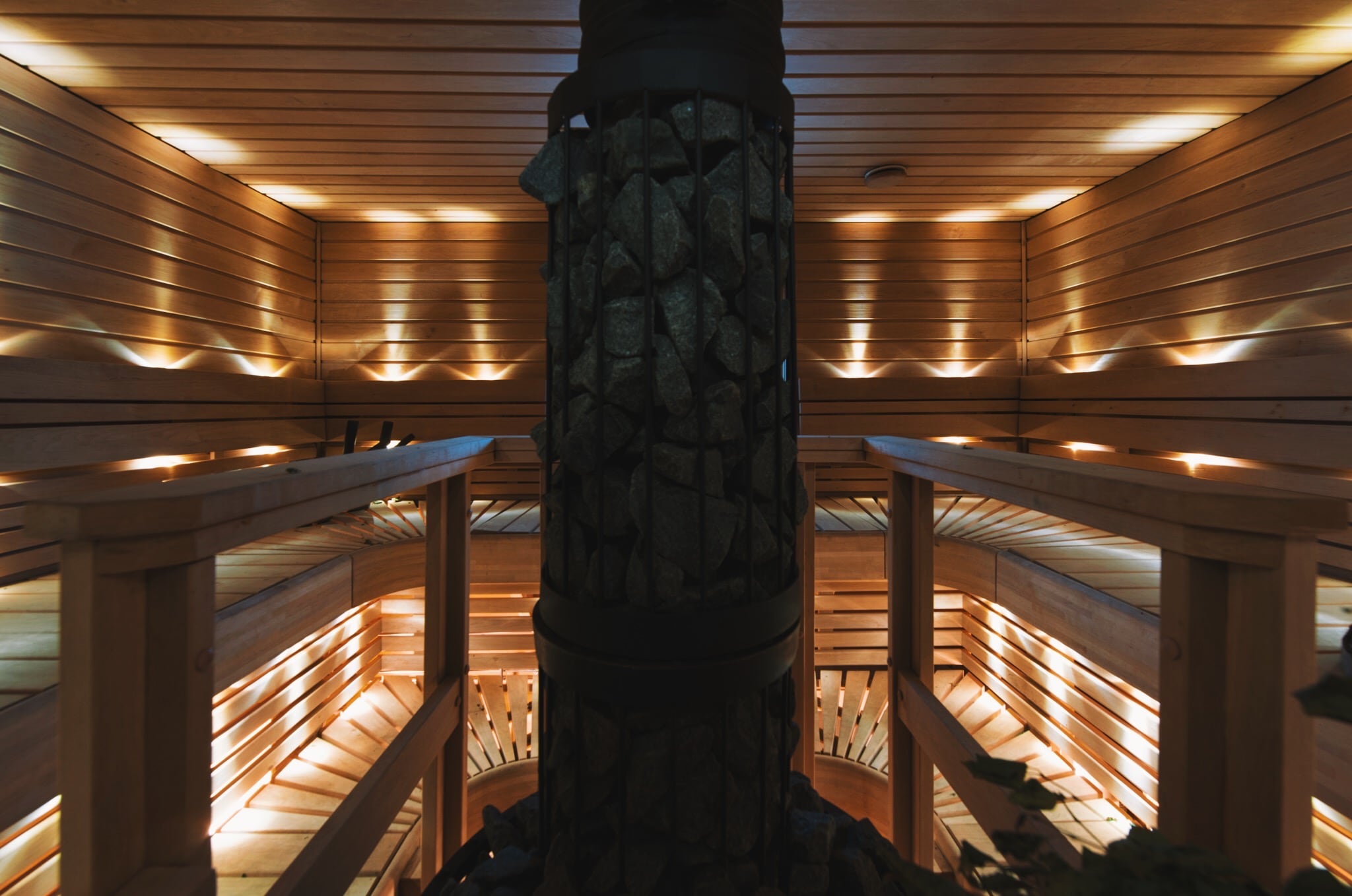 Lake Sauna
Available for rent for 45 € for 3 hours
Lake Sauna is small, cozy, and is just 5 meters aways from water. It's suitable for a company of up to six people.
Lake sauna has a shower or barrels with water, a room where you can relax after a session, and terrace with beautiful view towards the lake. Easy descent into water from a pier gives a wonderful opportunity to have a dip in the lake after the sauna. The lake is pretty knee deep so please no jumping from the piers.
Hot Tub
120 € for 2 hours, booked only with Lake Sauna
There is hot tub near Lake Sauna. The hot tub allows up to 4 persons to enjoy outdoor baths throughout the year. The hot tub looks like a big wooden barrel with benches inside to sit on. The water is heated by burning firewood in an oven attached to the tub.
Tips
For a Perfect Sauna Experience
Sauna is a special ritual in Finland. A good sauna temperature is usually around 80–90 °C.
Have several steam sessions. Enjoy the smells of fresh birch and natural tar, lie in the calming peace and darkness on the wooden benches, close your eyes and feel how the stress goes away.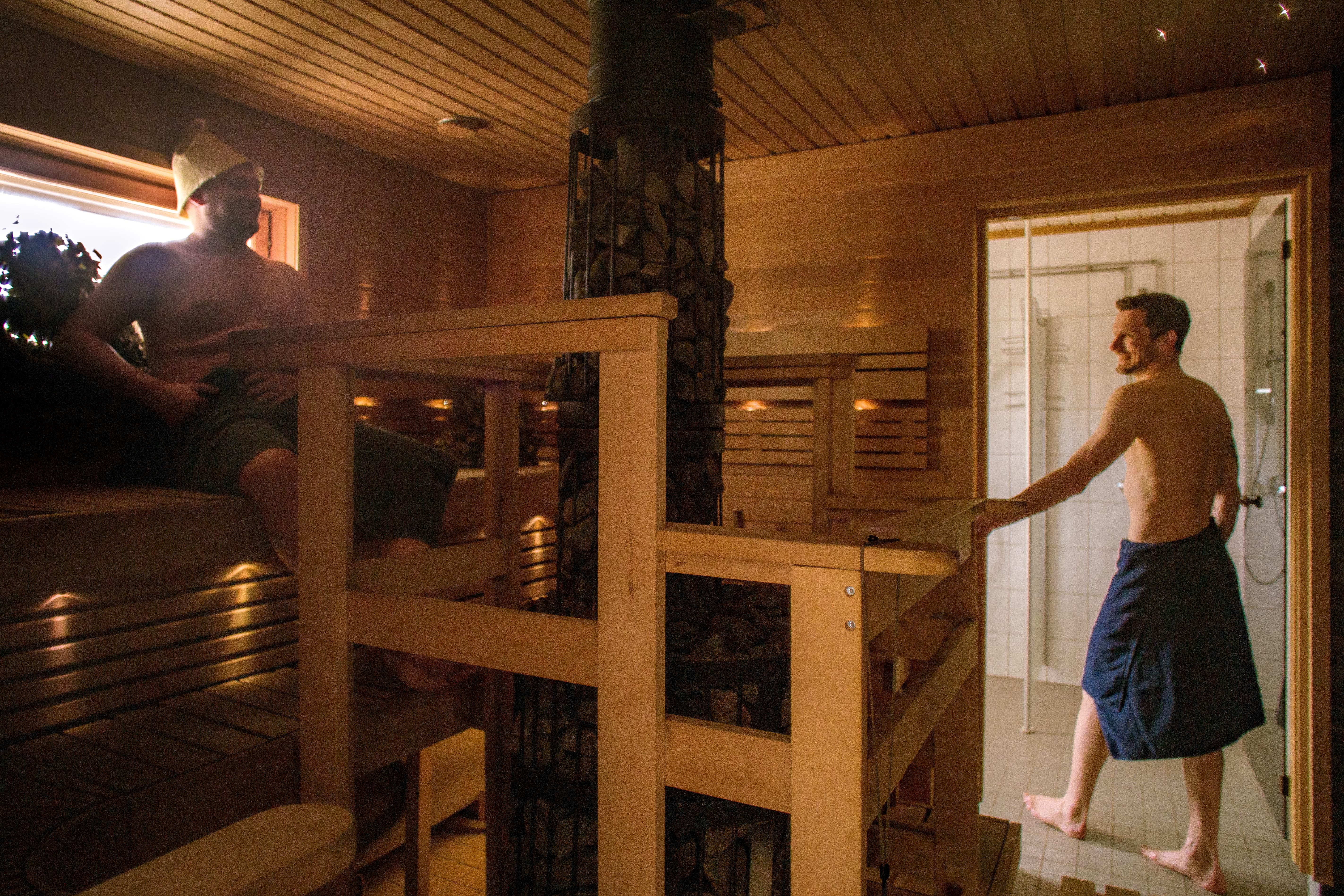 Whenever you feel like adding more steam "löyly", just throw some water on the hot stove stones.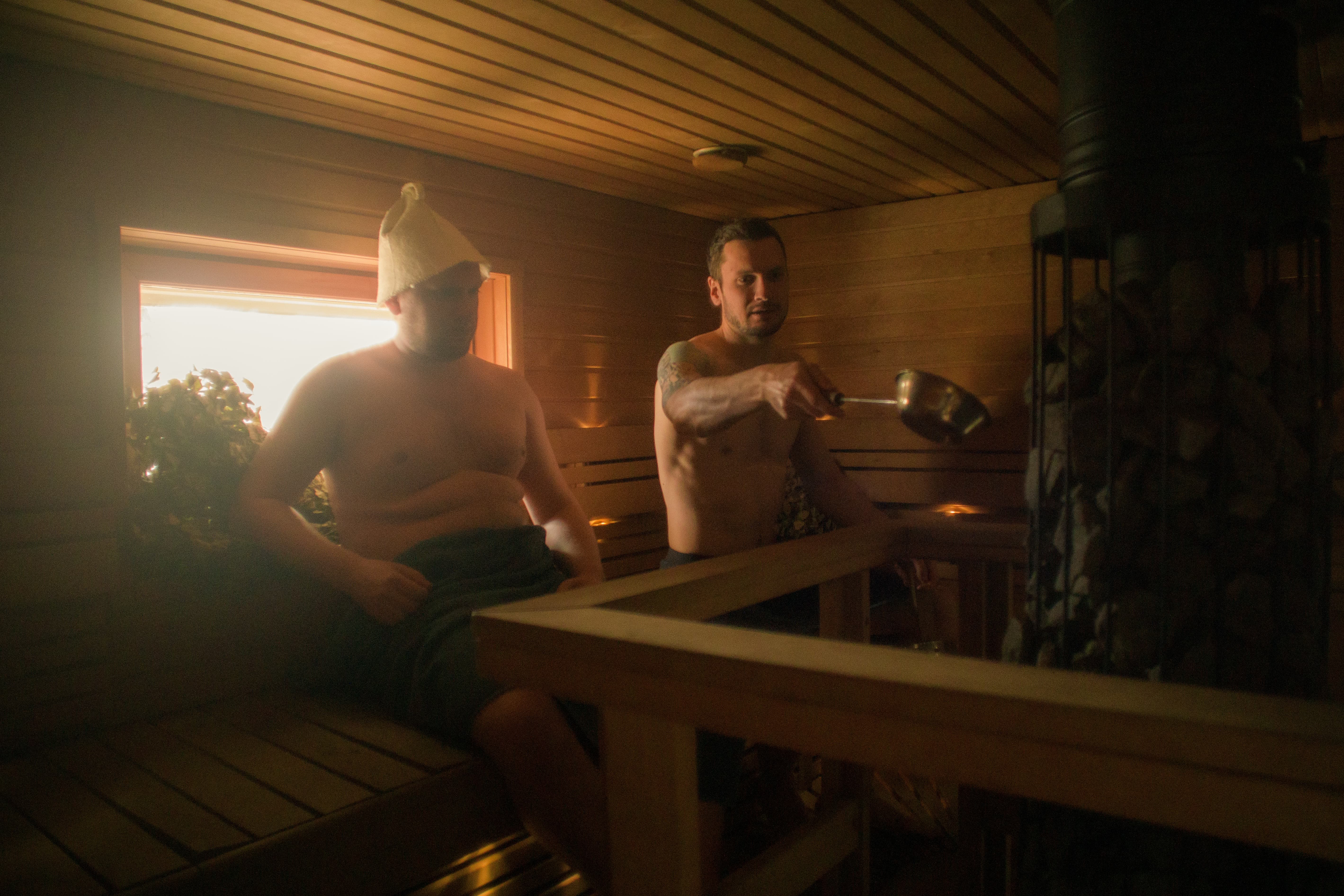 Gently whip yourself with a bundle of fresh birch twigs "vihta". Birch oils leave your skin smooth and clean.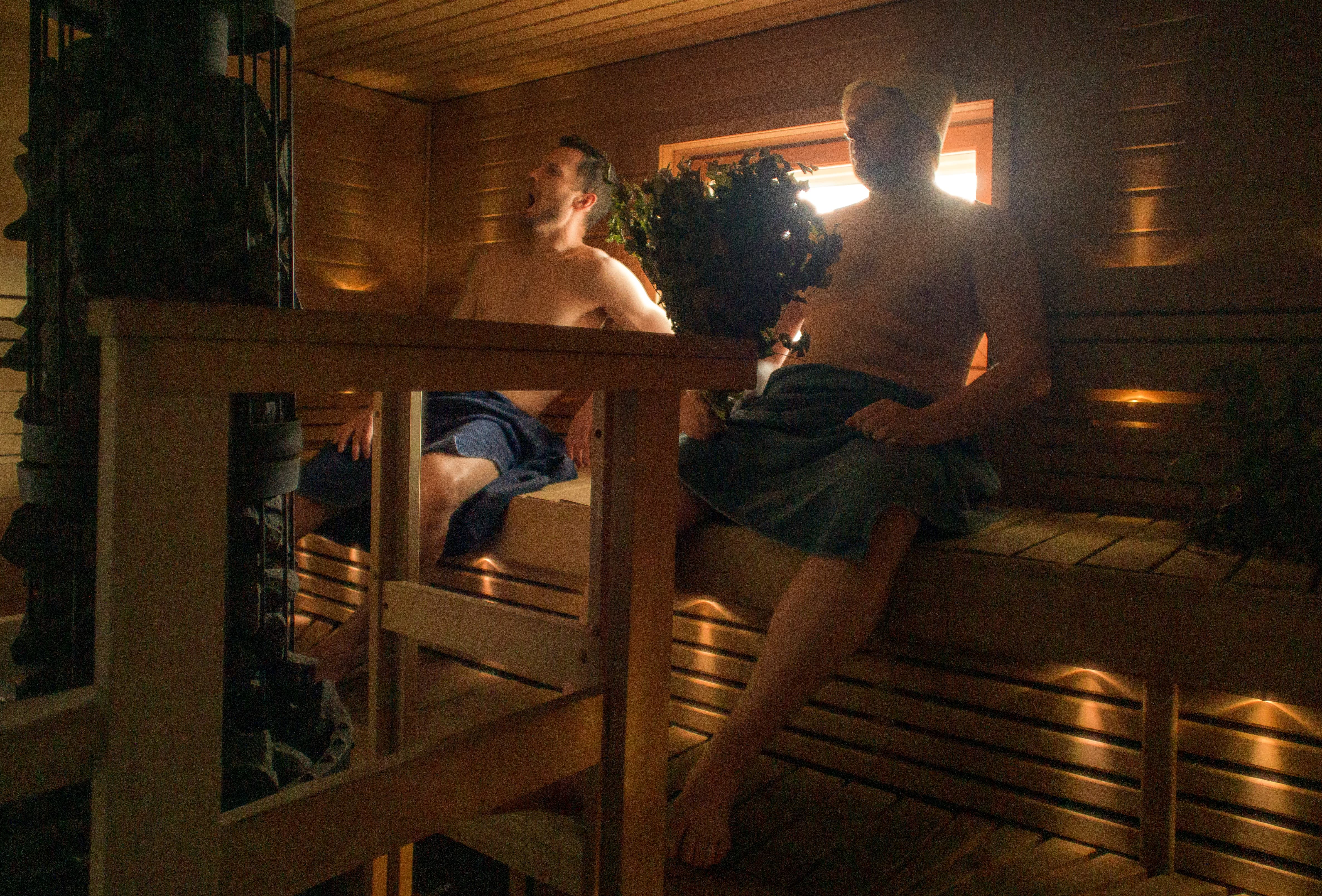 You can stay in the sauna as long as it feels comfortable for you. Make breaks to step out to the terrace to cool down or to go swimming in the clean waters of the lake.
Drink plenty of water. Sweating in a sauna helps to get rid of the toxins and stress. Water is probably best for you, but beer and cider is what Finns enjoy the most.
In winter time it is fantastic to have a dip in icy lake or to roll in the snow. It improves blood circulation.